In less than 3 years, the Clinisys GLIMS Genetics dedicated molecular biology and genetics solution for laboratories, has quickly established itself on the market, thanks to its power, performance and flexibility. With the GLIMS Genetics Counseling extension, for managing clinical genetic consultations, a comprehensive genetic service can be provided by expanding its functionality in this growing field.
Clinisys GLIMS Genetics, the leading-edge laboratory software for human genetics launched in 2020, took only two years to gain recognition in a very competitive field. Nineteen customers across seven European countries, including seven university hospitals in France, have already chosen to implement this solution. Six of the installations are already in operation, in France, Germany and Belgium; the others are in the process of being installed.
Developed in close partnership with university hospitals, Clinisys GLIMS Genetics gained its quick success thanks to its advanced specialisation in genetics, its full range of functionalities, its flexibility and numerous customisation options, and, certainly, its power. The solution covers the entire genetics spectrum and creates integrated, digital workflows for conventional and molecular cytogenetics, molecular genetics, tumour genetics, array CGH, MLPA, PCR, and DNA sequencing, as well as next-generation sequencing (NGS).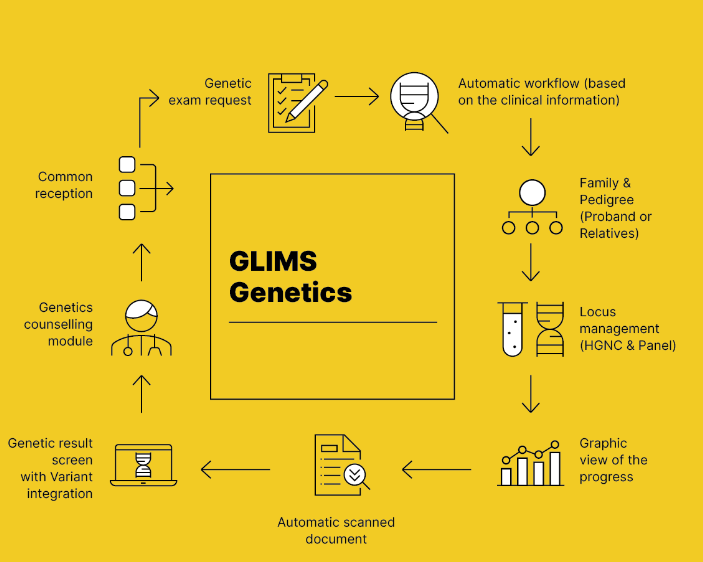 Clinisys GLIMS Genetics can be used as a stand-alone version, interconnected with other laboratory information systems, or as part of a complete Clinisys GLIMS configuration that delivers all the advantages of a powerful, modern laboratory information system to the genetics department, including reporting, statistics and billing.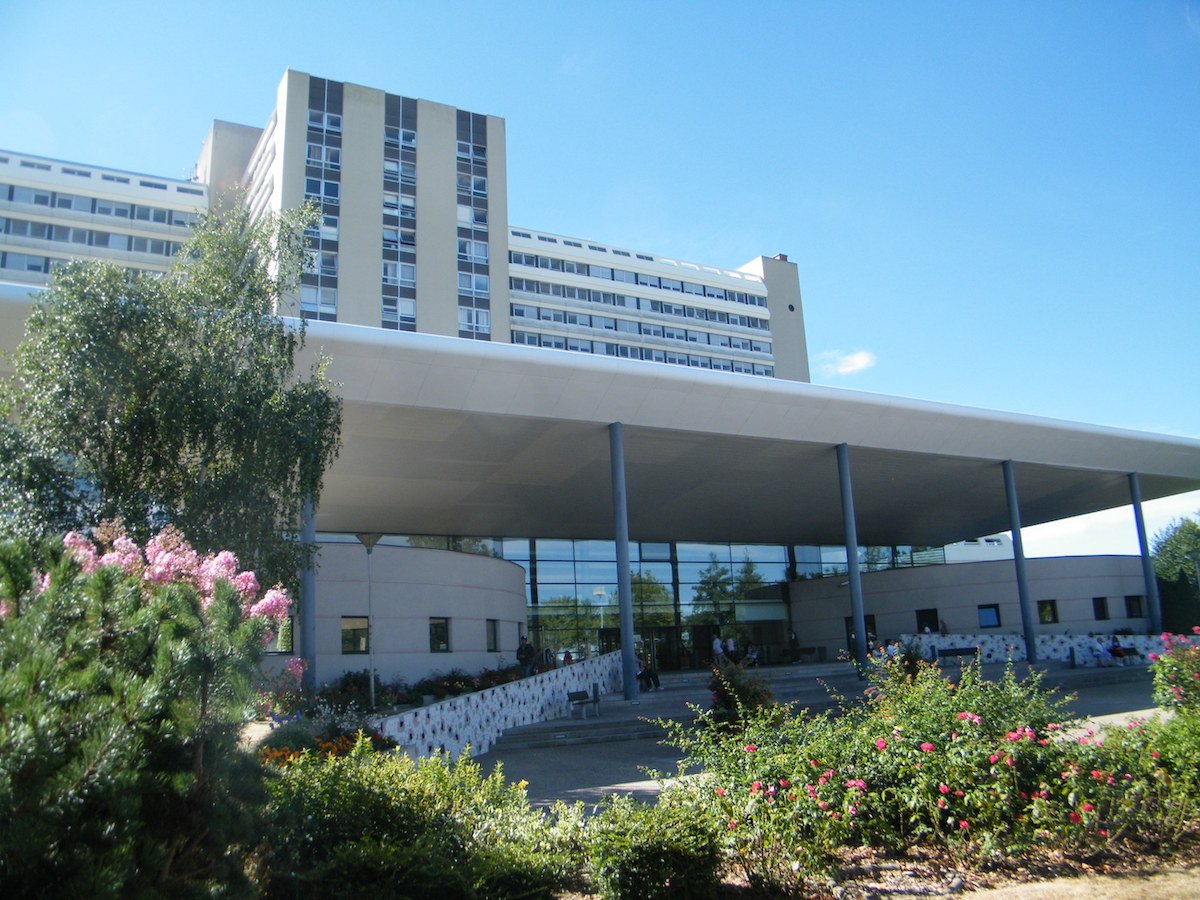 We appreciate how GLIMS Genetics has contributed to our laboratory's fast-growing test management activity. With the ever-increasing number of prescriptions and the expansion of our genetic testing offer, we need to be able to speed up treatments; at the same time, technological advances are opening up new fields of investigation for us to tap into. The potential patient benefits are considerable, and the efficiency of our laboratory software must be able to meet the new challenges!
Extensive expertise in genetic consultation management
The new extension of Clinisys GLIMS Genetics, GLIMS Genetic Counseling, further expands its potential, and enables the genetics department to cover the entire process of a genetic consultation with the patient and their family. The University Hospital of Poitiers, a pioneer in the field of genetics, will be one of the first sites to go live with this solution.
GLIMS Genetics Counseling offers many advantages in the fast-growing field of genetic counselling.
Linked to the hospital's patient record via an HL7 interface, hospital consultations are fully integrated allowing exams to be ordered during a consultation
Clinical files and family tree management enabled.
The customisation of consultation forms simplifies the work of the specialist physicians, freeing them from administrative tasks.
Improved quality and structuring of information supports better follow-up of the patient and their family, in a field where family history is critical.
The availability of comprehensive statistics facilitates clinical research.
A new development in progress
Clinisys GLIMS Genetics
GLIMS Genetics covers the entire genetic spectrum and its flexibility allows you to edit and develop your own workflows.
As the rapid pace of development in human genetics and molecular diagnostics continues unabated, it's worth asking whether traditional laboratory information systems (LIS) are still capable of meeting current requirements in these fields