CliniSys will once again be sponsoring and running the Cyber Café at the Institute of Biomedical Science Congress, which this year will be held at The International Convention Centre (ICC), Birmingham from the 14th to 17th of March 2022. Not only will this be a great opportunity for us all to develop our professional skills and knowledge, but IBMS Congress 2022 will allow us to celebrate science with our peers in all its variety, influence, potential and impact on society.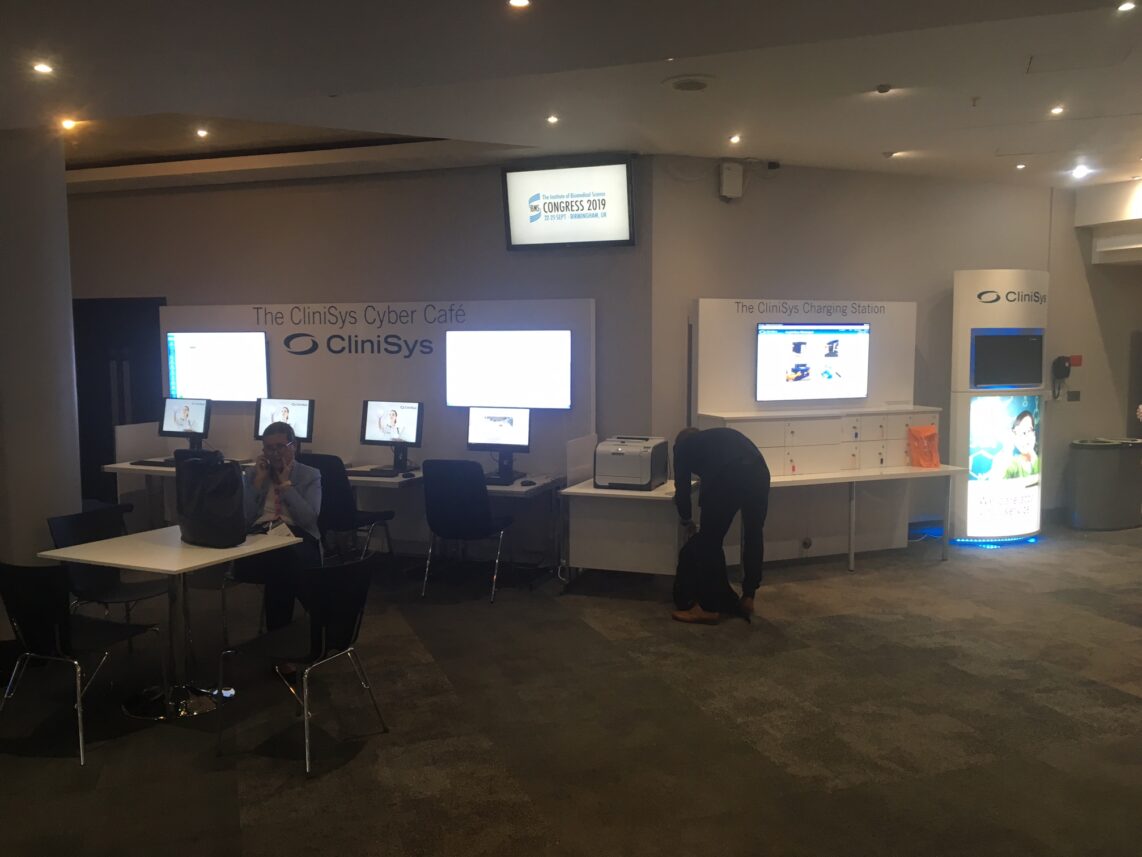 CliniSys will be providing internet workstations and a charging station for those with mobile devices. In addition to this we will be supplying the Wi-Fi at the ICC for the duration of the event free of charge.
This is a 4-day programme consisting of conference sessions, exhibition and meetings all linking learning to the laboratory. The following themes and topics are just a few that will be covered at this years IBMS Congress:
Cellular Pathology
Clinical Chemistry
Haematology
Immunology
Laboratory Management
Point-of-Care Testing
For more information and registration – Please visit the IBMS Congress 2022 website – IBMS Congress 2022. If you are attending, please visit our team at the Cyber Café in Hall 4 to learn more about the new addition to our product portfolio, the VUE Diagnostic Console. We look forward to discussing your requirements and delivering demonstrations of our latest solutions.