We recently caught up with our Regional Business Development Director, Michael Clancy to find out more about his work at Clinisys and what he enjoys most about his role. Michael joined Clinisys in the summer of 2022 as an addition to our Clinisys Ireland team, bringing with him a wealth of experience and knowledge of the Irish HealthTech Industry. Continue reading to find out more about his time working at Clinisys so far.
What attracted you to your current role at Clinisys?
My previous job roles have always been within the HealthTech Industry, however I had yet to work for a company that has the same global market presence as Clinisys. When the opportunity arose to work with a company viewed by many as a market leader, it felt like a great fit as the next step in my career. Clinisys' belief in operating in a global but local manner also played a part in my decision to join the team. This approach allows my role to be solely dedicated to better understanding and serving our customers in Ireland, and the ability to focus on my home market very much appealed to me.
What do you enjoy most about your current role?
I really enjoy being able to talk to and get to know our customers, building these relationships allows me to have honest conversations with them about their needs and the challenges they are facing. By understanding these, I can initiate conversations with potential partners within the Irish HealthTech market, and hopefully find new innovative solutions that will benefit our customers. I find it rewarding being able to play a part in hopefully improving our customers labs and aiding in bettering patient care.
What do you like the most about Clinisys culture?
Something I noticed very early on in my time at Clinisys was the collaborative nature of the company. I often must coordinate with various departments throughout Clinisys, and it became very clear that although there are many different teams, we all have the same goal. The ability to rely on other individuals within the company is also notable, our teams are composed of people who are experts within their fields. This fills me with confidence that when I work with a team or require support on a project, delegation of tasks will not be a problem.
Has there been any experiences that you have especially enjoyed within your role?
It definitely has to be last year's Clinisys Customer Summit, held at the Aviva Stadium in Ireland. Not only did I get the chance to host the event, but this was also the perfect setting for our users within Ireland to meet, engage with, and pick the brains of the Clinisys team, including our Ireland based support team.
The opportunity to spend the day with our customers is rare and therefore having this more relaxed, in person opportunity to discuss what they require and expect from us as a supplier was invaluable.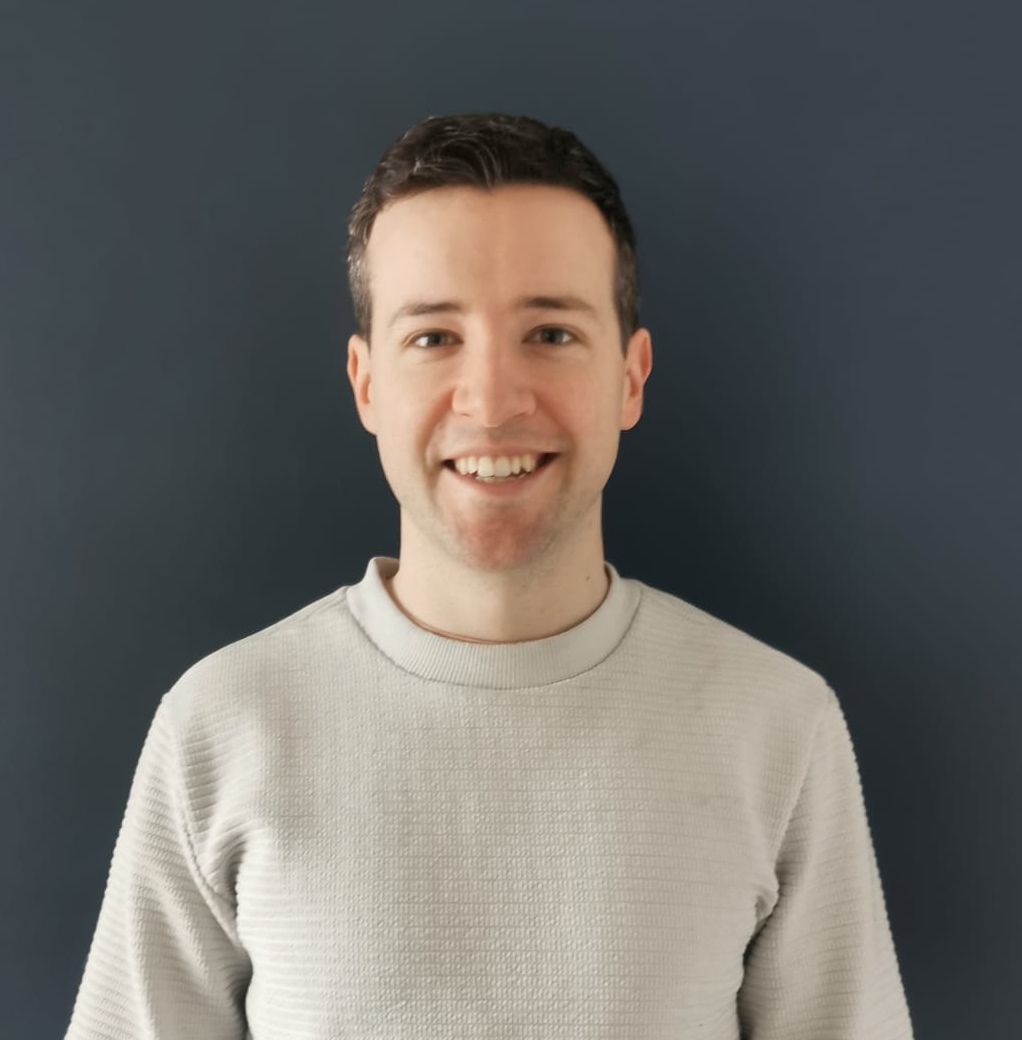 A little bit about Michael
Outside of work I can either be found relaxing at home with my fiancée and two dogs – both of which are champion show dogs, or else in the home gym we built in our garden during lockdown.
I enjoy sport, both playing and watching it, with football and Formula 1 being two of my passions. I'm a big AC Milan supporter and I try to get out to Milan a couple of times a season to watch the games, as no other sporting event I've been to can compare with a packed San Siro!
Later this year I'll be getting married, so I should say that a lot of my focus has been on the upcoming wedding, but my fiancée has pretty much organised everything with my main task being to just show up on the day!